Build an Antarctic World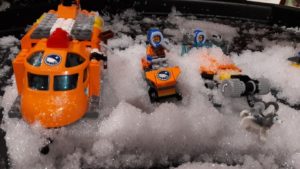 18 February 2019
10:00 to 12:00
Booking
Please book ahead of event (see website)
Event Cost
£10 per child with one adult free
Details
Create your own Antarctic landscape and base using LEGO, whilst learning about the creatures that lived there both past and present including dinosaurs! 10am-12pm & 1pm-3pm sessions.
Location Details
Location
Field Studies Centre, High Street, Selborne, Hampshire
Postcode
GU34 3JU
Directions
The Field Studies Centre can be located at the back of the car park, behind the Selborne Arms Pub.
Organiser Details
Organiser's Name
Kimberley James
Organiser's Website
https://gilbertwhiteshouse.org.uk/?event=build-antarctic-world&event_date=2019-02-18
Organiser's Email
info@gilbertwhiteshouse.org.uk
Organiser's Telephone