South Downs GeoTour
The South Downs GeoTour (GT58) is Engla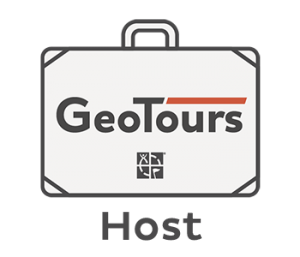 nd's first GeoTour, and an exciting way to discover the hidden gems of this special landscape. Find our National Park geocaches and complete the GeoTour Passport to earn up to three geocoins (bronze, silver and gold).
Record your finds in the South Downs GeoTour Passport
Download and print your South Downs GeoTour Passport at home or pick up a copy at the South Downs Centre, Midhurst. Our GeoTour caches are hidden across the National Park and each geocache has a unique ID (starting GC). When you find a cache, record the date and the GeoTour Code (written inside the cache) in your passport.
Visit the South Downs GeoTour (GT58) page on geocaching.com to get clues and discover where the caches are hidden.
Claim your geocoins
Once you have completed your passport, use it to collect your geocoins at the South Downs Centre, Midhurst, check our website for opening times.
Bronze, Silver and Gold Geocoins – You need to find ten caches per bronze and silver geocoin and then each coin costs £6. Find 30 caches and you've earned the gold geocoin for free!
Seven Sisters Souvenir Geocoin (£12) and Trackable Tag (£5) can be purchased from the South Downs Centre gift shop, no finds required.
Email geocaching@southdowns.gov.uk with any questions.
Do it sustainably…check out our



In partnership with…