Our Trustees
Julie Fawcett
Chair of the South Downs National Park Trust
Julie Fawcett is Managing Director of QBic, an environmentally conscious and award winning hotel chain. Prior to this Julie has had an extensive career, working in the Private Equity Sector as an "Entrepreneur in Residence", for herself through the set up and sale of a retail ecommerce business and the Third Sector, as Managing Director of Llamau Housing Association.
Julie also has experience of partnerships between Local Authorities and Charites, having been Managing Director of Safe in the City, a partnership between 6 London Boroughs and 35 supporting NGO's.
Josephine Carr
Trustee
Jo was appointed to the SDNPA in April 2010 and reappointed in July 2015. Born on the South Downs at Winton Street, Alfriston, Jo has been closely connected to and lived on the South Downs all her life. Her family has farmed the Downs in East Sussex for over four generations and she now farms 160 acres at Jevington, and her immediate family still farms over 1000 acres in the area.
Jo studied for a Law Degree at University College London and was called to the Bar before becoming a legal journalist, editor and director of a legal publishing company. Her career as a journalist included contributing as a columnist to the Times and Evening Standard and editing and reporting a Channel 4 legal series. She purchased Street Farm in 2001 – the land is mainly in an Environmentally Sensitive Area Scheme, grazed by sheep. She has been Parish Councillor for the Jevington Ward, Willingdon & Jevington Parish Council since 2005.
Helen Jackson

Trustee
Helen Jackson was appointed to the SDNPA in April 2016. She is a heritage advisor and consultant and has worked across the not-for-profit, public and commercial sectors. Until 2014 Helen was Chief Executive of the Campaign for National Parks, the independent charity campaigning to protect and promote National Parks in England and Wales.
For 7 years previously she was Chief Executive of Museums, Libraries and Archives South East, a not-for-profit agency supporting regional museums, libraries and archives. Other experience includes UK-wide policy posts at the Heritage Lottery Fund, museum management, and leisure and tourism
Greg Mahon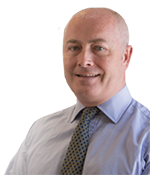 Trustee
Greg joined Rathbones in 2002 as an investment director before becoming regional director in 2010. As well as looking after the direction and future development of the Chichester team, he manages a large book of private client portfolios and family groupings, including associated family trusts. He also manages a number of charities based in London and the South.
With nearly 30 years' investment management behind him, Greg has worked for SNC (now Merrill Lynch), Murray Johnstone Private Investors and Premier Asset Management. He's a Chartered Wealth Manager and Chartered Fellow of the Chartered Institute for Securities & Investment, as well as an IMC member of the Chartered Financial Analyst (CFA) Society of the UK.
Dan Montagnani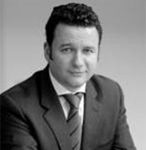 Trustee
Dan has been with Groundsure since 2005 and assumed his current role leading the business since 2009. Dan has worked in environmental risk for the last 19 years including 2.5 years in Barclays Bank Environmental Risk Management Unit.
The Business "Groundsure" was started in 2001, as a start-up formed by a handful of people with ideas and ambitions but no customers and no data, today it provides over 100 different products and hundreds of different data sets. The company has grown from being a great idea and a blank sheet of paper to the UK authority on environmental risks, operating in multiple sectors of the property market and providing insight, intelligence and risk advice that's relied upon not just by conveyancers but also by banks, investors, chartered surveyors, developers and architects.
Dean Orgill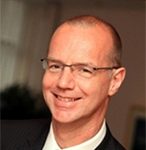 Trustee
Dean Orgill is Chairman of Mayo Wynne and Baxter. Having led the litigation department and been part of the executive management team for many years, Dean became Managing  Partner of Wynne Baxter Godfree in 1999. He has continuously been involved in the management of the firm at Board level, becoming Chairman in 2011.
In the wider business community Dean Chairs the Brighton and Hove Economic Partnership and sits on the Greater Brighton Economic Board, the European Structural Investment Fund committee of the Coast to Capital LEP and the committee of the Institute of Directors for Sussex (he was elected a Fellow of the IoD in 2015). For more than three years Dean was a Director of the Gatwick Diamond Initiative Limited (where he chaired the Inspire group focussing on training and skills). He was also President of Sussex Law Society for 2011/12. His monthly column can be found in the Platinum Business magazine.
Vance Russell

Trustee
Vance Russell is a Wildlands and Climate Change Adaptation Consultant. Prior to this he was the California Director of Programs for the National Forest Foundation where he managed community forestry projects throughout the state. Prior to joining NFF, he was Director of Audubon California's Landowner Stewardship Program, working with farmers and ranchers throughout California to restore habitat in a manner compatible with existing agricultural operations. He has nearly 30 years of experience working in agriculture and natural resources management.
Vance is one of the founding members of the Wild Farm Alliance, which promotes agriculture that helps to protect and restore wild nature, and currently serves on the organization's board of directors as the treasurer. Vance served on the Management Board of the Central Valley Habitat Joint Venture that protects and restore habitat for waterfowl and shorebirds. He co-authored Wild Harvest – Farming for Wildlife and Profitability which details the importance of conservation incentives for landowners and Maximum Yield, Sustainable Agriculture as a Tool for Conservation, which examines the relationship between agriculture and conservation. Vance received his M.S. degree in Forest Science and Natural Resources Management from Cornell University in 1996 and a B.A. in Biology from the College of Wooster in 1987.
Toni Shaw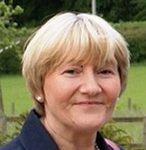 Trustee
Toni Shaw is the Director at Sequoia Consultancy Services which provide guidance and support to Trustees running charitable Trusts. Formerly a successful Marketing and Business Development Director in IT and Telecommunications, Toni changed direction and joined the voluntary sector in 2004.
After taking a Masters Degree at Roehampton University in Voluntary Action Management, her first role was as Business Development Director at the National Council for One Parent Families, now Gingerbread Families. In 2007, Toni become CEO at the  Hampshire and Isle of Wight Community Foundation where, with the support of the Board of Trustees, she established the Foundation and built an endowment of nearly £11 million for the long term support of communities across Hampshire and the Isle of Wight. A further £7 million in small grants was also distributed to over 2,000 small local charities and community groups around the county. During this time, Toni was a Trustee for a number of other charities, including the Bordon Charity, the Saints Foundation and the New Forest Trust. She chaired the BBC Trust's Audience Council England: South Panel for three years and was a mentor for the Hampshire School of Social Entrepreneurs.
In 2016, Toni set up Sequoia Consultancy  services, a Charitable Trust Business providing support and guidance to charitable trusts and helping to release charitable assets back into communities. She is currently a Trustee for the Blue Lamp Trust, the Bordon Charity, and the Saints Foundation.