South Downs Research Conference
4th July 2019, South Downs Centre, Midhurst
Designed to bring together researchers, students, practitioners and academics this conference showcases research across all disciplines in pursuit of the special qualities of the South Downs National Park.
Key Note announcement
We are very happy to announce Professor Xavier Font as our Key Note speaker for this years conference.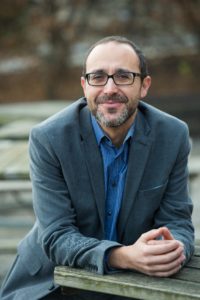 Dr Xavier Font is professor of sustainability marketing at the School of Hospitality and Tourism Management, University of Surrey.
He has conducted over 130 courses for more than 2500 hospitality and tourism businesses on how to market and communicate sustainability, see www.travindy.com.
He has published widely about sustainable tourism certification, and has consulted on sustainable product development, marketing and communication for three United Nations agencies, the World Bank, several European Commission units, as well as VisitEngland, Fáilte Ireland, WWF and the Travel Foundation amongst others. 
Register to attend
To register for the conference please visit Eventbrite
Call for abstracts is now open
To submit an abstract for platform or poster presentation please complete a Research Conference Submission Form 2019 and email to researchconference@southdowns.gov.uk
Closing date for abstract submissions is 8th May 2019.
We encourage presentations from all research that supports the conservation and enhancement of the special qualities of the South Downs National Park.
About the conference
The South Downs Research Conference provides a rare opportunity to attend a truly multidisciplinary and cross-sectoral event:
Previous years have reflected the broad scope of research currently being undertaken across the South Downs from the effects of invasive species or the use of drones to monitor landscape change to the history of the South Downs post service. Presenters have come from a range of academic institutions as well as industry and government organisations.
If you have any questions regarding this event please do not hesitate to contact us at researchconference@southdowns.gov.uk
For more information on past events, including full abstract lists, explore the links below:
Research Conference 2017
Research Conference 2016
Student Conference 2015
Student Conference 2014