Research
Brighton ChaMP is undertaking a programme of research to inform the project, and we are sharing this information to assist the work of others. We'll be gathering data and evidence on the issues, and monitoring the success (or otherwise!) of the solutions to increase knowledge and understanding.
For example we recently supported a PhD to assess the potential for urban pollution to affect groundwater and are monitoring a trial of cover crops to reduce the amount of nitrate lost through soil.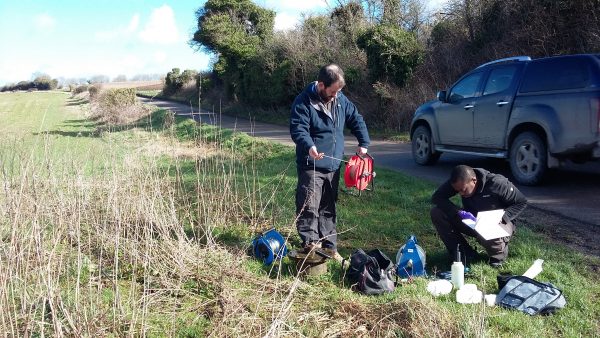 We're also working with the British Geological Survey and others to improve the knowledge of karst features in the Brighton chalk block. Karst features such as swallow holes and fractures in the chalk allows pollution to move very fast and pass through to the aquifer without the benefit of filtration in the chalk.
The map below shows where some of the known karst features are located. But we need to improve this knowledge so we are better able to identify areas which are particularly vulnerable to pollution.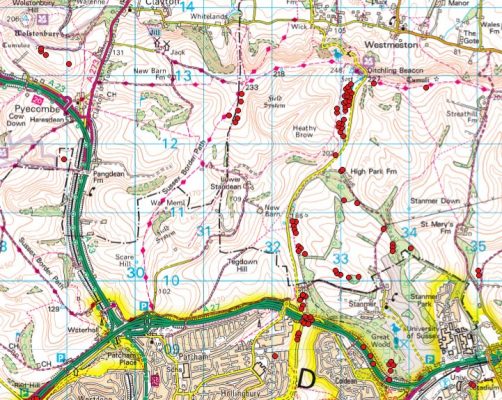 View a list of our current research opportunities.
We are also happy to discuss student placements.
For more information please contact the Project Manager: susie.howells@southdowns.gov.uk