Our barn owls have returned – watch them on our webcam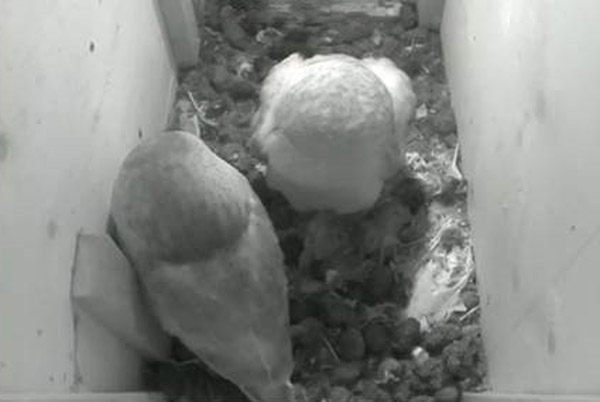 We are delighted to see our barn owl pair return to our nestbox. We were worried last year when one of them hadn't been seen for a while and feared the worst. While it's possible the male may have found a new mate, it's unlikely in such a short time.
We have five eggs and we think this may be the last one laid this year. The first one was laid on April 23,  a bit later than last year when the first egg arrived on April 15. This could be due to the wet weather we've had, which could affect their food supply (mice and voles) and their opportunity to hunt.
With an incubation of about 31 days for each egg, we are expecting the first one to hatch on 24th May. Keep watching!
Watch our barn owl webcam. If you are having trouble getting this to play, try our legacy player instead.
Quick Links
Learn, Enjoy & Care For
National Park Authority
Planning