Discover National Parks 6 - 21 April 2019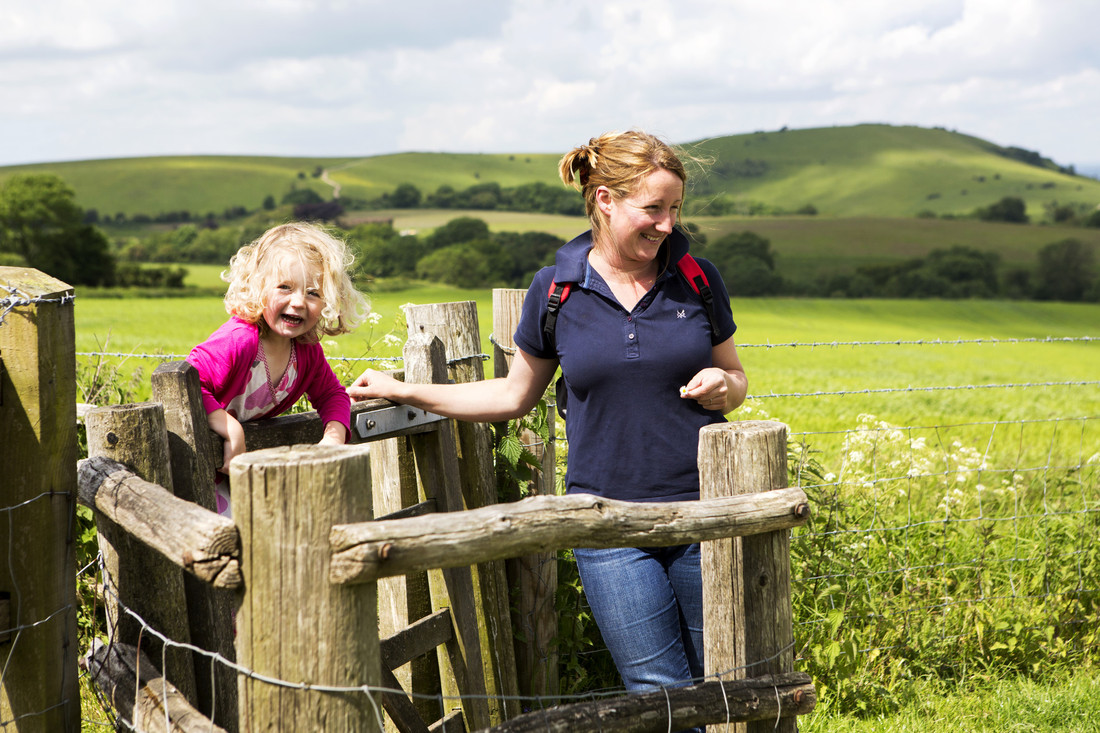 In 2019 Discover National Parks fortnight will champion all that is unique and special about National Parks.
Timed to coincide not only with the emerging spring but also the Easter school holidays across the UK, it will celebrate the countless opportunities to get outside and discover the length and breadth of the UK's 15 National Parks.
The South Downs is the UK's newest National Park, established in 2010 for its hundreds of square kilometres of enchanting woodland, bustling market towns, rolling chalk uplands and river valleys.
This is yours to discover
National Parks are the best places to experience our landscape.
That includes stepping out in them for the first time, having fun in them, living in them, farming them, doing business in them, holidaying in them and learning from them.
The South Downs National Park is part of a global family of National Parks. Our unique chalk downland is home to fauna and flora rarely seen anywhere else.
National Parks are yours to discover, experience, enjoy and care for.
Ranger Roadshow 9 – 18 April 2019
Rangers from across the South Downs National Park will be taking a wildlife roadshow to town centres around the fringes of the Park with fun activities for family participation but also showing people how easy it is to get outside and discover the National Park on their doorstep.
Come and find them at:
Tuesday 9 April – Newhaven Fort, Fort Road, BN9 9DS
Wednesday 10 April – Horsham, Market area – Carfax, RH12 1AQ
Thursday  11 April – Southsea, Canoe Lake, Clarence Esplanade, PO4 9RG
Thursday 11 April – Brighton, Jubilee Square, BN1 1EE
Friday 12 April – Bordon, Forest Community Centre, Pinehill Road, GU35 0BS
Tuesday 16 April – Worthing, Montague Street, BN11 3HG
Wednesday 17 April – Crawley, Queens Square, RH10 1HA
Thursday 18 April – Guildford, Rotunda, North Street, GU1 4YT
Family Days Out
With so many attractions and ways to explore and discover the National Park, there's no reason to be short on ideas for family days out.
We've put together a list of fantastic days out in the South Downs, suitable for families of all ages. Make sure to share your special moments with us on Twitter and Instagram!
Hunt for Geocaches
For the treasure hunters out there, you may want to try your hand at geocaching. Geocaching is a real-world treasure hunt that combines being outdoors, exercise and technology.
We've also developed the South Downs Geotour which is a great way of exploring some of the hidden places in the National Park you may otherwise miss. You can work towards earning a souvenir GeoCoin by eating local, staying local and travelling by bus, train or bike.
Take a Trip to the Zoo
If you'd like to see animals you're not likely to find in the South Downs, why not take a trip to one of the two award-winning zoos in the National Park?
Marwell Zoo in Winchester and Drusillas Park in Alfriston both have a large variety of animals to observe and learn about. They are also committed to providing the highest standard of welfare for all their animals and do excellent conservation work both locally and overseas.
Go for a Ramble
With over 3,300km of footpaths, bridleways and byways in total across the National Park, there certainly isn't a shortage of places to walk off your Easter calories (or perhaps work up an appetite for even more!)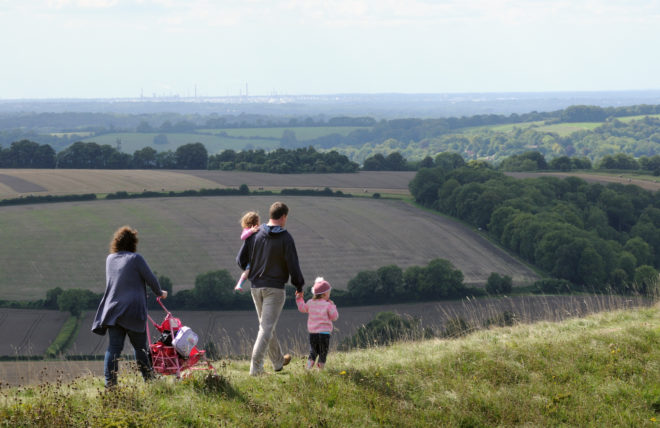 Below you can find our Miles Without Stiles leaflets, designed for those with limited mobility, wheelchairs and pushchairs.
We have also published a large number of other walking leaflets, with varying difficulty levels and lengths, available on our Walking page.
Get on your Bike
Cycling is another fantastic way to combine exercise with seeing more of the National Park. We have 1,200km of car-free bridleways miles of leafy country lanes and old railway trails including the Downs Link and Centurions Way.
Find a full list of our cycling leaflets on our Cycling page.
Travel Back in Time
As you would expect from the National park that inspired H G Wells to write the Time Machine, we're lucky enough to have lots of ways to travel back in time in the National Park.
Weald & Downland Living Museum
Discover what life would have been like for people in the South East of England up to 950 years ago at the Weald & Downland Living Museum. Over 50 historic buildings, rescued from various sites across the South East, provide the setting for an interactive way to discover England's rural history.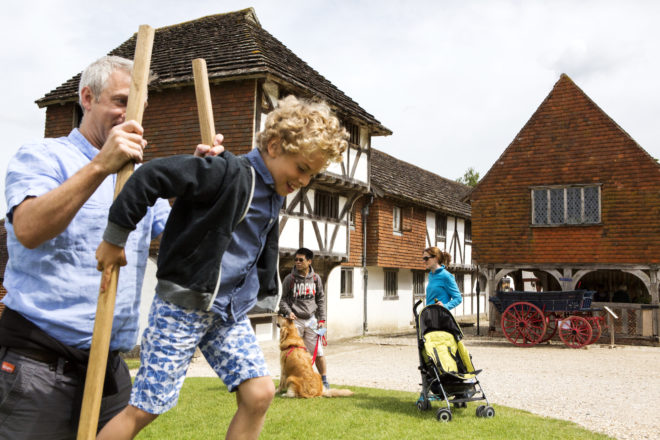 From Good Friday 19 – Easter Monday 22 April 2019 visitors can experience traditional Easter preparations and celebrations, which begin with the traditional Good Friday bake in Winkhurst Tudor kitchen.
Activities vary each daily and include egg painting, bonnet making and an Easter bonnet parade in the Market Square on Easter Monday.
Amberley Museum
Located in the heart of the South Downs National Park, Amberley Museum gives visitors a chance to connect with the South's working past and see remnants of it's industrial heritage.
Explore the history of communications and have a go at printing in their working print shop, the only one of its kind in the South of England.
Bignor Roman Villa
Enjoy the stunning remains of a Roman home with world-class mosaic floors in a spectacular Downland setting.
Learn why the Roman owners chose to develop such a magnificent settlement at Bignor in the 3rd Century AD and how they acquired wealth from its location.